Postdoctoral Scholars
 
Jeff Hunger, Ph.D. 
Dr. Hunger's research uses insights from psychology to understand and improve the health of stigmatized populations (e.g., higher body weight individuals, racial/ethnic minorities). His research examines the consequences of possessing a stigmatized identity through the lens of social identity threat, and uses both experimental and non-experimental methods. He approaches health at multiple levels of analysis, including outcomes such as physiological indicators of stress (e.g., cortisol, cardiovascular reactivity), health behaviors (e.g., disordered eating), and mental health (e.g., depression).
Mentor: Janet Tomiyama
---
Jacqueline H.J. Kim, Ph.D.
Dr. Kim is interested in uncovering variations in coping for persons experiencing internalizing symptoms and somatic symptoms amid chronic adversity, as in cancer. During fellowship, she seeks to better understand patients experiencing pain, fatigue, and depression—a constellation of symptoms related to a poorer quality of life in cancer survivorship. Dr. Kim is also interested in how personal history (e.g., childhood adversity) and culture (e.g., Asian values) influence psychological distress, somatic symptoms, coping, and well-being. Dr. Kim intends to apply findings from her research to develop culturally-relevant and broadly disseminable interventions to improve mental and physical health.
Mentors: Annette Stanton, Anna Lau
---
Nicole Mahrer, Ph.D. 
Dr. Mahrer's research focuses on understanding the effects of parenting and family environment on child physical and mental health outcomes. She investigates the interplay between physiological and psychological health as well as cultural differences in pathways predicting positive and negative outcomes. Dr. Mahrer also conducts research within the field of pediatric psychology, specifically studying how to better integrate mental health intervention into pediatric hospital settings using a culturally-informed and sensitive approach. 
Mentor: Chris Dunkel Schetter
---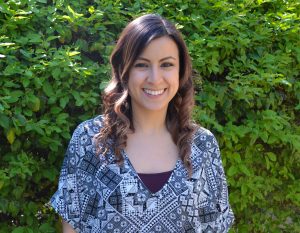 Evelyn Mercado, Ph.D. 
Dr. Mercado's research seeks to understand how stressful family relationships impact indices of allostatic load (adrenocortical, autonomic, and immune functioning) rendering individuals more or less susceptible to adverse health outcomes. As an NIMH postdoctoral fellow in health psychology, she will explore intergenerational transmission of emotion regulation as a mechanism of susceptibility to internalizing symptoms across development. Her research seeks to understand these biobehavioral processes in the Latino community, with the hope of identifying protective and risk factors for mental health.
Mentors: Ted Robles, Andrew Fuligni, and Denise Chavira
---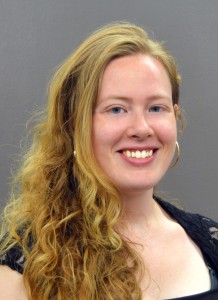 Kharah Ross, Ph.D.
kmross@psych.ucla.edu
Dr. Ross investigates the interplay among socioeconomic status, adversity and social relationships, and how these shape biological pathways across levels and systems, within the context of lifespan models of chronic disease. Her current work focuses on social relationships, inflammation and pregnancy outcomes.
Mentor: Professor Chris Dunkel Schetter